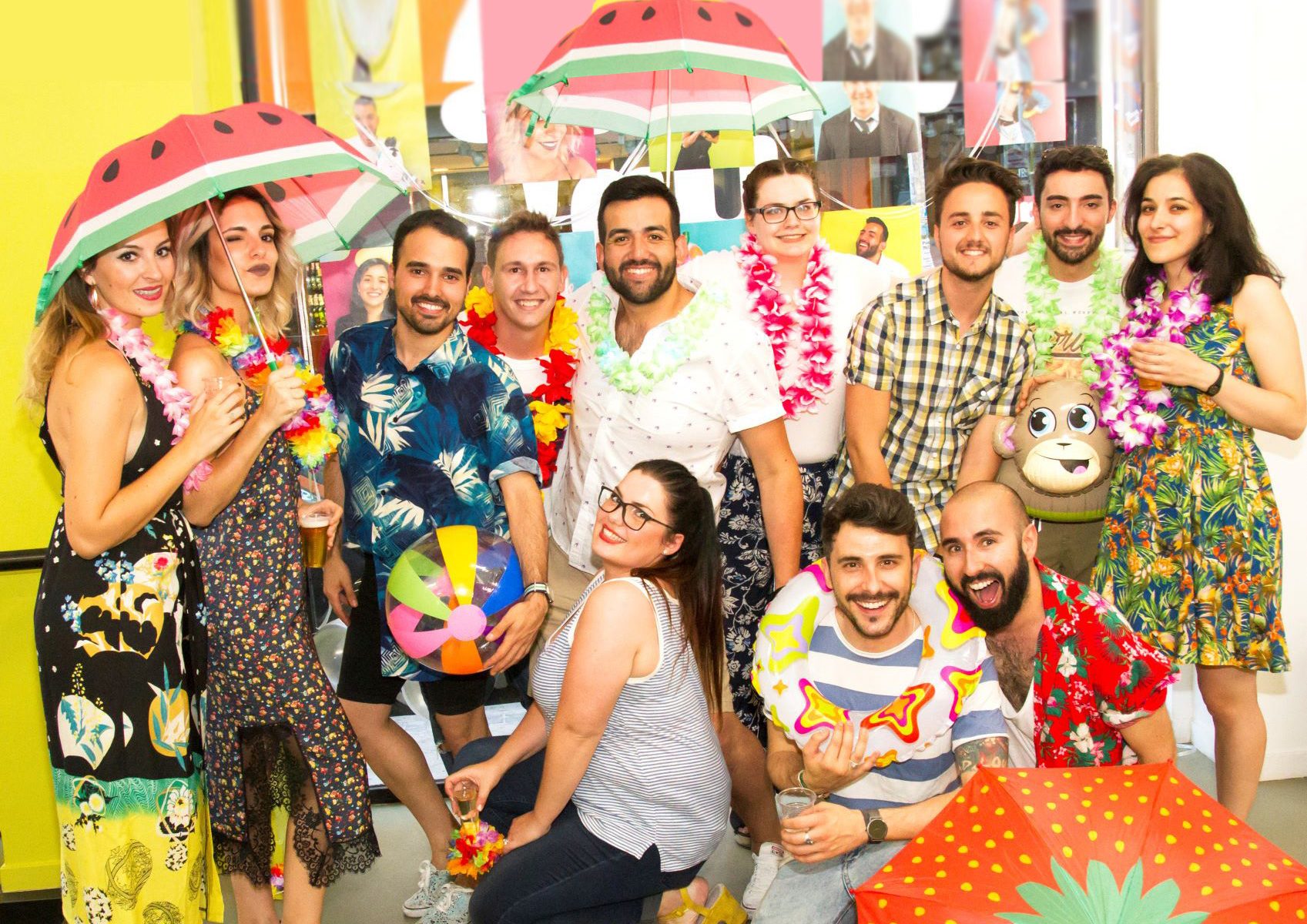 What's Up! is growing, and we'd like you to join us
If you're a committed, student oriented professional in the English Language teaching field looking to add your talent to a company with a fresh approach to just about everything, we'd love to hear from you.
For our centres in Badalona, Barcelona, Bilbao, Cornellà, Girona, L'Hospitalet, Leganés, Madrid, Sabadell, Sevilla, Valencia, Terrassa and Zaragoza we're always on the lookout for:
Receptionists
The first impression that students and visitors have when they walk into What's Up! is made by the person at reception. If a potential student visits to ask for information, the receptionist will take their details, inform them about the visit and make them feel comfortable while they wait. Receptionists respond to many of the queries and requests students make about their course. And they also take care of a number of administrative duties in the centre.
Teachers
Our teachers are experts in getting students to shine and squeezing out their potential. They lead classes that are dynamic and fun, but where the student is the protagonist. They help Whatsuppers when they struggle and give them feedback after each class. They are native-level speakers who bring linguistic expertise and cultural knowledge to their classes. Most of all, they love to chat with students in the Social Club and hang out with them at What's Up! events outside the centre.
English Coaches
A What's Up! English coach is assigned a portfolio of students and maintains close contact with them to ensure that they meet their learning goals. Although not a native speaker, an English coach typically has near native competency in English fluency and grammar knowledge thanks to a major in English studies and time spent in English speaking countries. In addition to managing a portfolio of students and providing them personalized follow-up on their progress, English Coaches give classes from the Beginner to Intermediate levels.
English Consultants
The English Consultant is the student's contact in the centre for non-academic matters. They offer the service to new students and maintain regular contact with them throughout their course. Students can go to their English Consultant when they have questions about their course or comments about the service. In this respect, English Consultants play an important role in channelling student comments and requests to didactic staff.
Join us!